In an effort to provide more helpful real estate information to the community, February marks the start of our full monthly market reports. Below you will find data complied from IRES InfoSparks Market Reports–both for detached and attached residential sales in Fort Collins–and a few new listings from the month worth checking out.
Detached Homes Report
This past month we notice a slight decrease in newly listed homes, most likely due to many waiting till Spring to list. In years past this has been a worthwhile practice to wait for warmer weather, however with a record-low housing inventory there simply is no need. We can see this as true as the number of homes sold trends up this month (up 127 from 95 in January) and a whopping 7.2% increase in average sales price over last year. This indicates that buyers are out there, and willing to pay more to edge out the competition. This month we've also included the year-to-date (YTD) inventory of homes. It's interesting comparing the spike from February last year versus the current inventory of homes in 2020 and will be worth keeping an eye on in the coming months.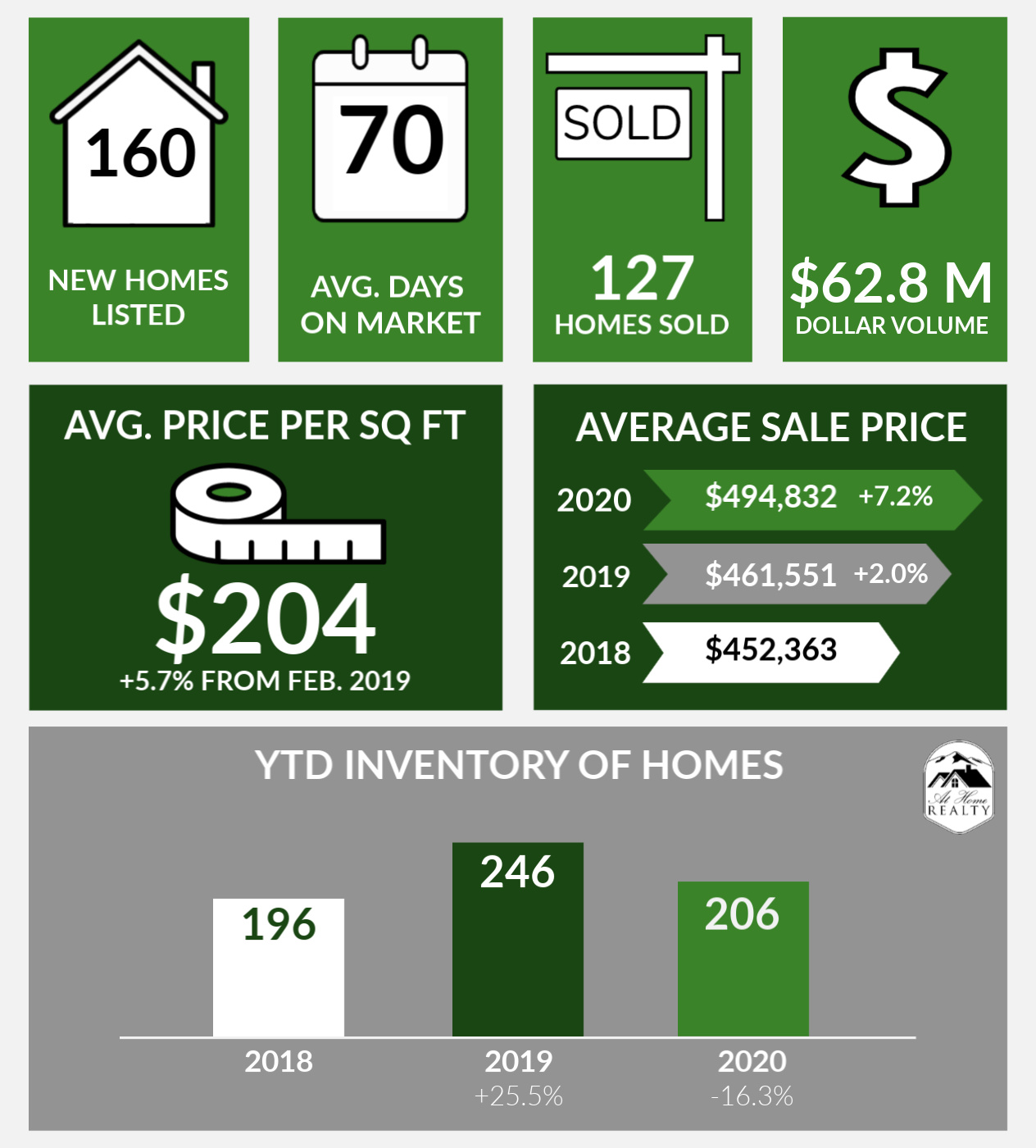 Attached Homes Report
For attached homes (apartments, townhomes, condos) we are seeing similar trends with a shallow market pool. Although there are typically less attached homes on the market than detached in Fort Collins, we are seeing a ton of value coming from them. Notice the Price per square foot for attached compared to detached? Again market trends are indicating that buyers in Fort Collins are hungry.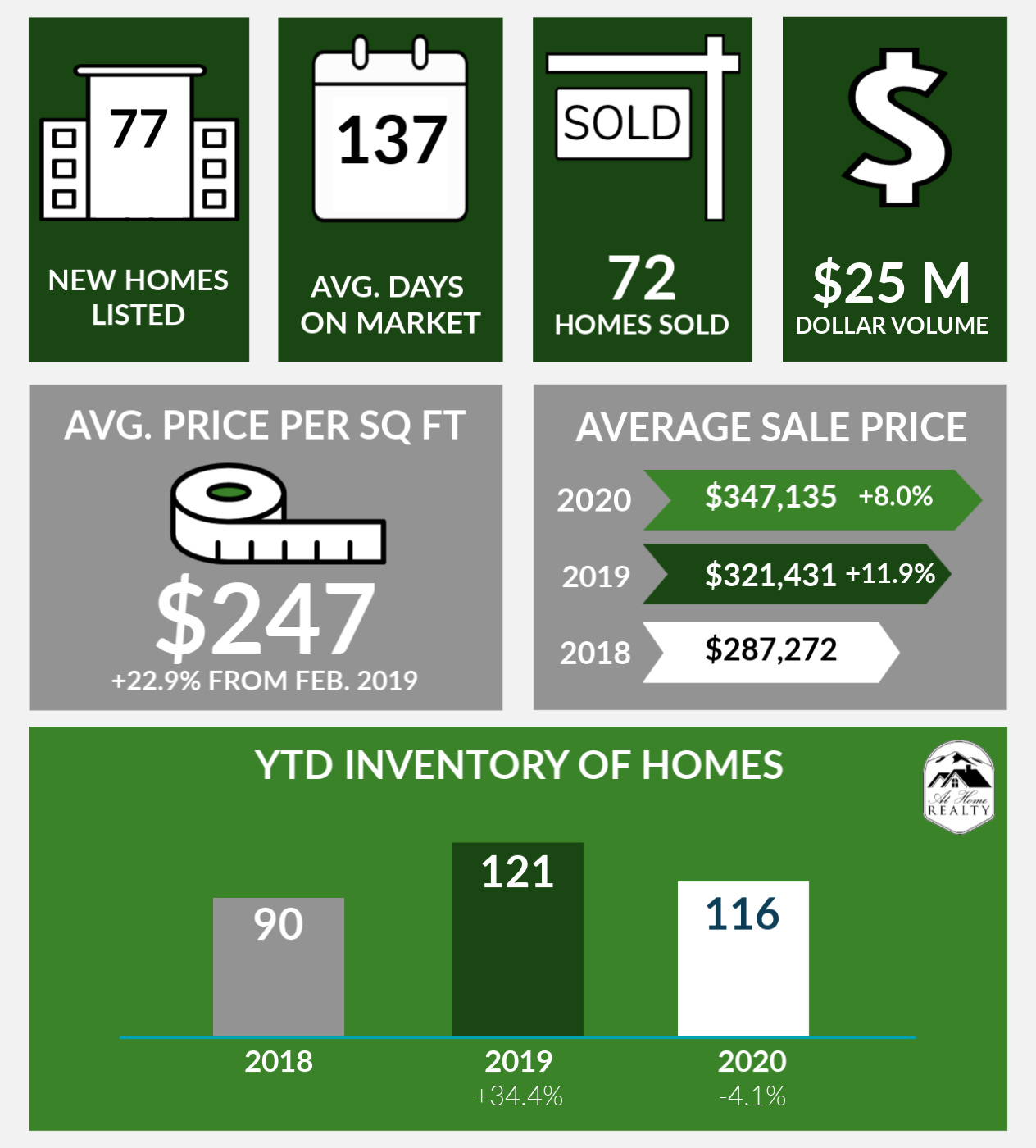 February Listings Worth a Look
Looking to purchase in Fort Collins? Now's the time! For questions about any featured listings feel free to send us a message via the contact form!
5220 Boardwalk Dr

Listing via Jack Tregenza, Resident Realty
With an under $300K price point, this would make a great first-time buyer home or rental property.
302 N Meldrum Street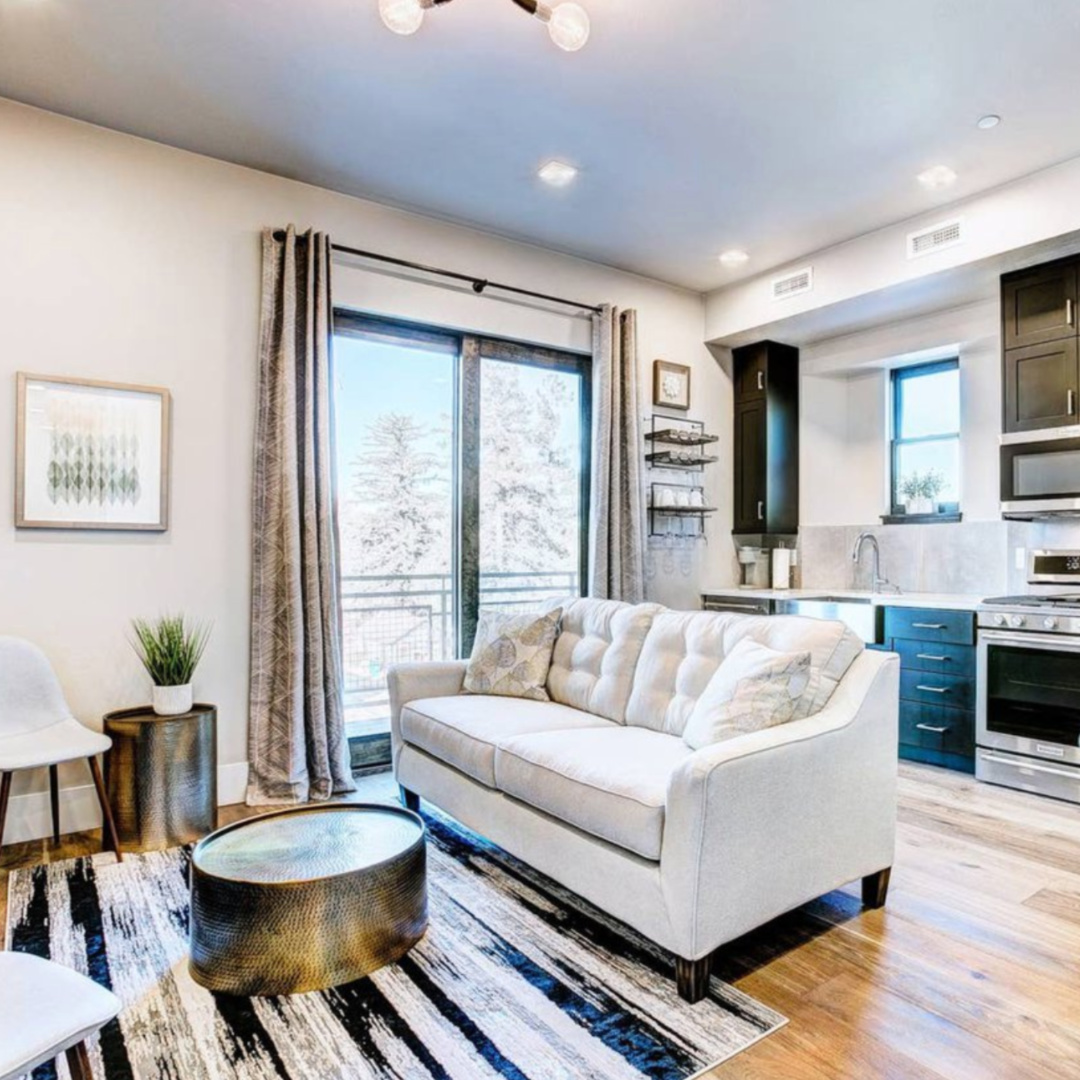 Listing via Luke Angerhofer, Prestigio Real Estate
Luxury loft Old Town living at a reasonable price point. We had the chance to tour these units shortly after they were finished and the views are pretty nice!
1315 Remington Street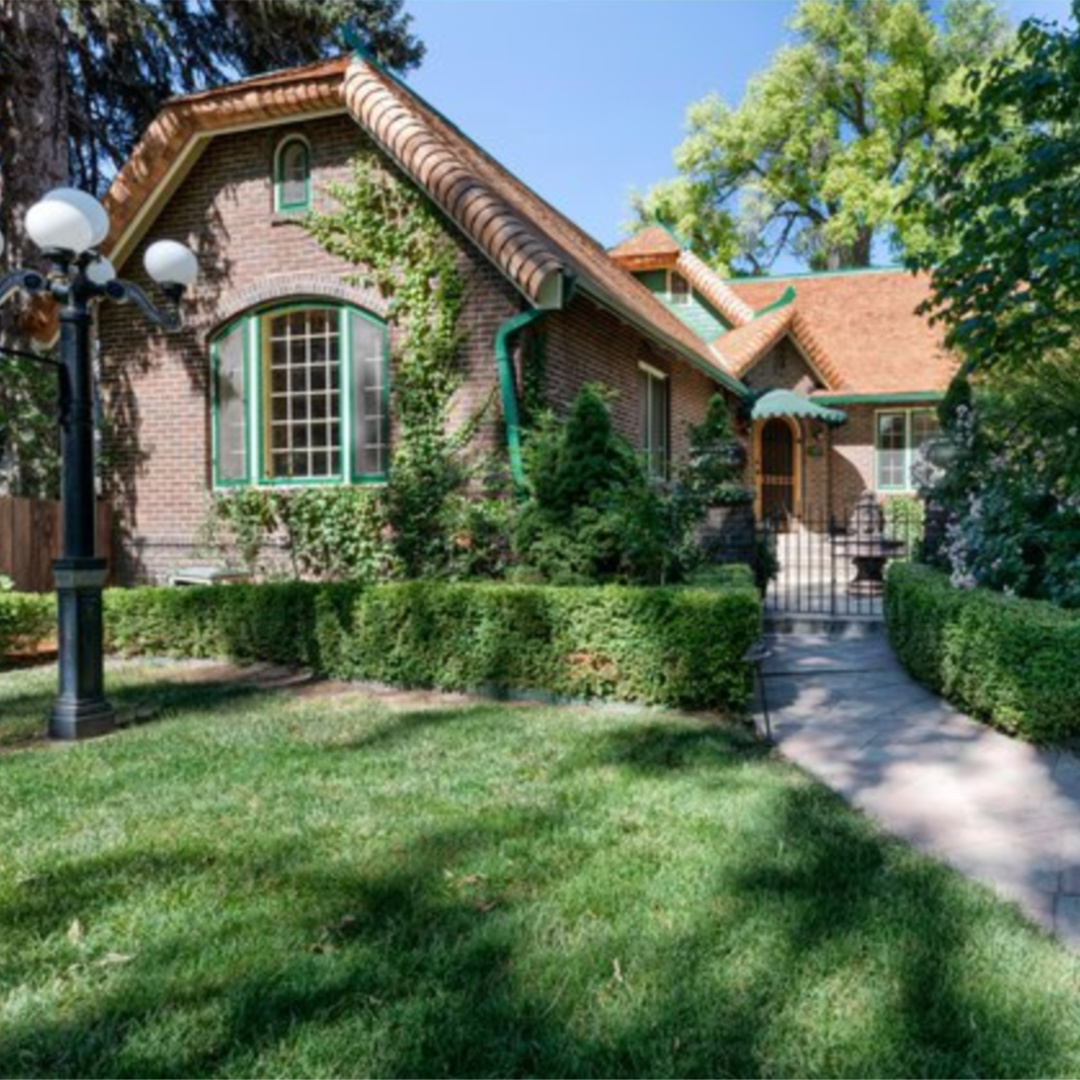 Listing via Dave Trujillo, The Group Centerra
An English Tudor right in the heart of Fort Collins? Talk about dream home material! We're wondering
865 Spencer Moutain Road, Bellvue, CO 80512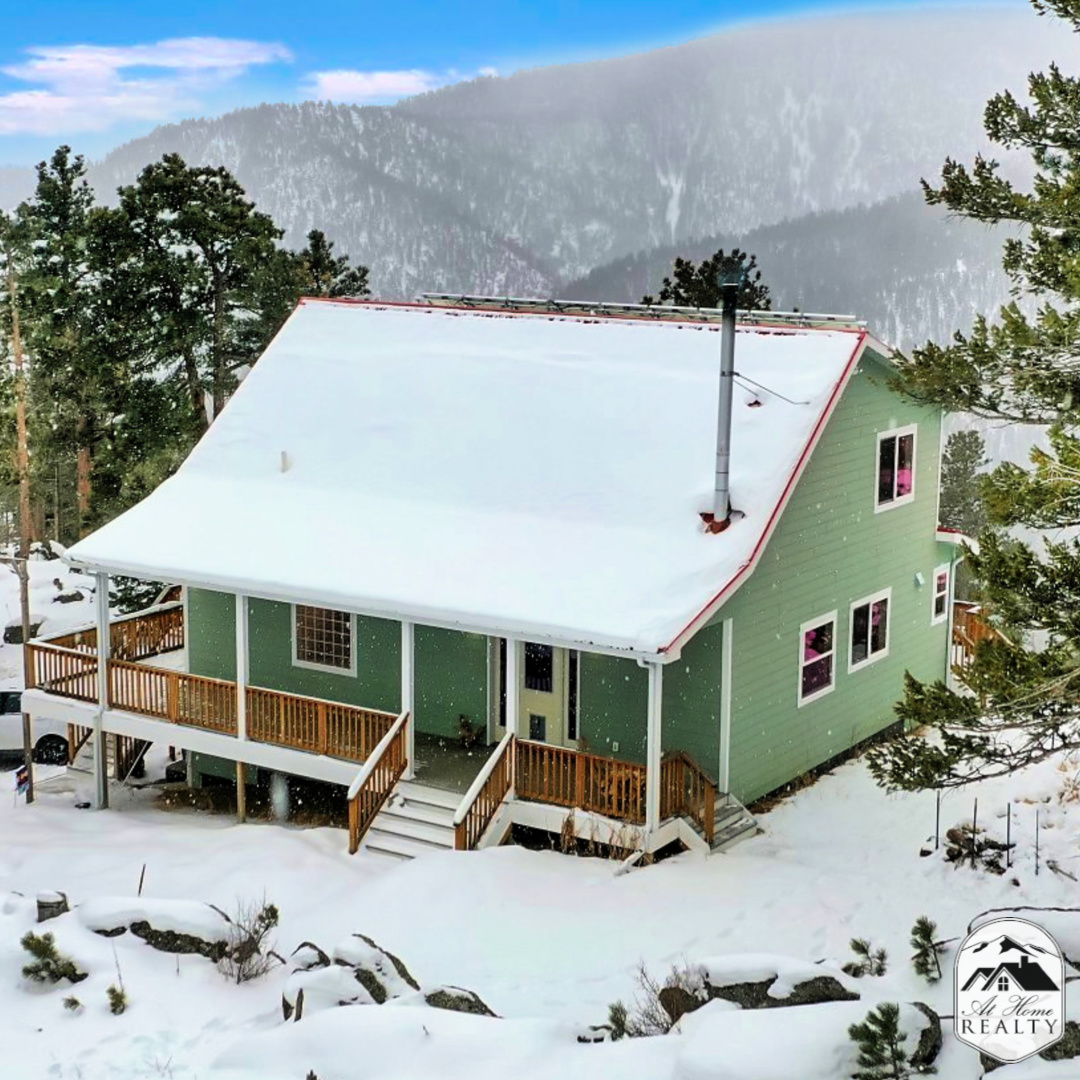 Okay, you got us, this home is not "technically" in Fort Collins, but still worth checking out! This state-of-the-art, of-grid gem offers a rare chance to own this much Northern Colorado land that borders both Rosevelt and Arapahoe National Forests.
Want to know more about what is happening in the Fort Collins market? Sign up for our monthly newsletter or follow us on Facebook or Instagram for frequent updates.
Data provided in report is deemed reliable but not guaranteed. Featured listings are available via the IRES MLS site and courtesy of referenced listing agent.